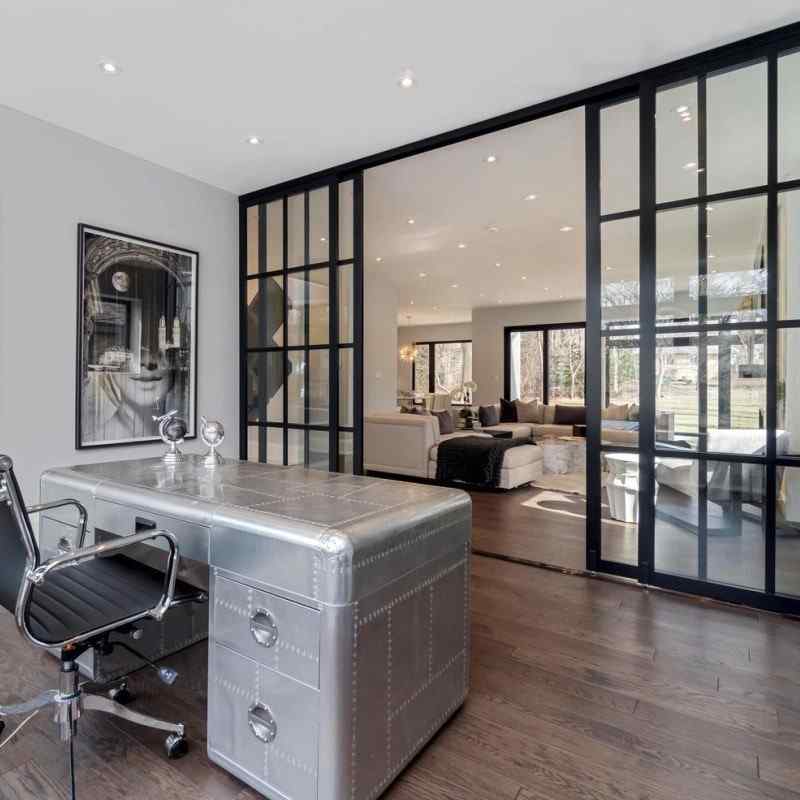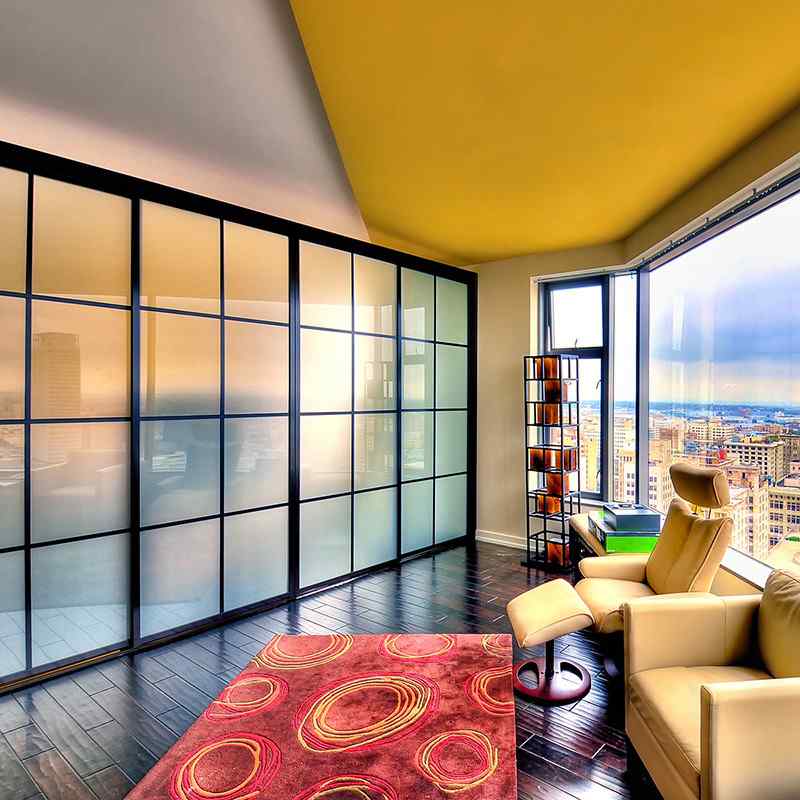 Custom Classroom & School Room Dividers
Custom classroom glass dividers are an elegant and practical solution for creating distinct spaces within a school environment. Whether you're designing a preschool. College or mid-level academic structures, these dividers for schools offer a range of benefits.
Classroom dividers and partition walls exude sophistication and timeless appeal. They can elevate the overall design of a classroom, creating a visually striking and open atmosphere. The transparency of glass also allows for unobstructed views, making the space feel larger and more inviting. Glass dividers allow natural light to flow freely between spaces and classroom partitions. In a study or library, abundant natural light can create a warm and inviting ambiance, reducing the need for artificial lighting during the day.
Glass dividers can help organize a larger classroom area into smaller, functional spaces. This is particularly useful in student spaces like libraries with reading nooks, or in shared classroom spaces where multiple study areas are required. Glass surfaces are easy to clean and maintain, making them practical for environments where cleanliness and hygiene are essential. Classroom partitions and room dividers make the space fluid for the ever-changing needs of those using the location.
School Room Divider Customization Options:
Custom classroom and schoolroom dividers play a crucial role in creating flexible and functional educational environments. These dividers are designed to enhance the learning experience, promote collaboration, and provide privacy when needed. Whether you're designing a private, or a collaborative study space in an educational institution, custom glass dividers offer a harmonious blend of aesthetics, functionality, and flexibility. They create an inviting and organized environment that fosters focus, productivity, and well-being.
The Sliding Door Company offers a wide variety of designs, styles, and layouts that can fit the space you are working with. You can work with a great design and install team to ensure the perfect layout and functionality - the end result will work for you! The glass type, frame finish, hardware options, and design elements available will help ensure you create the exact classroom divider or partition you need.
Examples of Room Dividers for Educational Spaces
Sliding glass dividers offer a sleek and modern look while providing separation while maintaining an open feel. Your space can be flexible instead of closed off or boxed in feeling. Frosted or tinted glass options offer privacy without sacrificing light. We can configure and customize your study room dividers to maximize the options available to your students and faculty.
With our comprehensive customization options, classroom divider walls become not only functional elements but also integral components of your space. From design to functionality, these educational room dividers empower you to curate the most functional rooms for your needs.
Here are several types of room dividers to consider:
FTS System (Flexible Track System) Room Dividers: Create a classroom divider with this panel setup that will operate within a finished niche, providing flexibility in dividers for schools.
Wall Slide FTS: Designed to hug the outer wall, these school room partition walls are sliding doors that optimize space utilization while maintaining functionality.
Suspended Sliders: Available in either a finished niche or wall slide version, these hanging school room dividers offer versatility in adapting to your specific needs for room dividers for classrooms.
Bi-Fold Dividers: Instead of sliders, these operable wall systems of folding partition wall dividers fold up, presenting an alternative approach to creating separate areas in the classroom.
Frameless Glass Barn Door: Sliding barn doors on a track can be a great large classroom room partition divider door idea for a unique space.
By employing these classroom wall partition and divider ideas you can optimize your floor plan while enhancing privacy and preserving the flow of natural light, all while reducing energy costs. These examples highlight just some of the wide range of classroom divider options available. Choose the style and functionality that best suits your needs, aesthetics, and the layout of your educational room space.
Classroom Divider Walls
Dividers allow classrooms of all sorts to create flexible, multifunctional spaces. By easily dividing larger areas into smaller sections, educational institutions can accommodate various activities simultaneously, such as reading, group study, events, or workshops. Classroom dividers provide a sense of privacy within a library, for example, creating designated quiet zones for concentrated reading and study. This helps maintain a peaceful atmosphere and minimizes distractions for library users.
Sliding doors save floor space while folding or stacking systems provide flexibility in opening and closing sections of the classroom. You can ensure safety with features like tempered or laminated safety glass to prevent breakage, especially in high-traffic areas. We can help you find ADA-compliant options for classroom dividers to accommodate individuals with disabilities. And of course, we can help you tailor the size of the dividers to fit the precise dimensions of the educational space, ensuring a perfect fit.
Classroom & School Room Divider Design & Installation Process
Designing and installing class and schoolroom dividers involves a systematic process to ensure that the final result meets the functional and aesthetic requirements of the space. The process begins with an initial consultation between the client and the design and installation teams. During this phase, the client's needs, goals, and preferences are discussed. The team assesses the space, considering factors such as the space we're working with layout, existing design elements, and intended use.
Transforming your classroom or educational space with our glass door options has never been easier. Our seamless ordering ensures that you can expect the perfect process. Reach out to us through a quick call or by completing this user-friendly quote form. If you're close to one of our showrooms, we encourage you to visit and see our doors in person. A scheduled appointment can be arranged, or you can simply visit during open hours. View all locations here.
Whether you're working on new construction projects or renovations and remodels, The Sliding Door Company is what's called a "last in" trade project. We come in and work on finished walls and openings. After drywall, paint, and everything else is complete. Depending on your preference, our skilled team can install your classroom divider glass doors, ensuring every detail is in place. Alternatively, if you have an in house team,, we can offer guidance and clear-cut instructions. Either way the process is a breeze.
Types of Glass Room Dividers
+

Apartments Room Dividers
+

Glass Panel Room Dividers
+

Japanese Room Dividers
+

Home Room Dividers
+

Office Room Dividers
+

Modern Room Dividers
+

Privacy Room Dividers
+

Studio Room Dividers
+

Kids Room Dividers
+

Living Room Dividers
+

Home Office Dividers
+

Home Gym Dividers