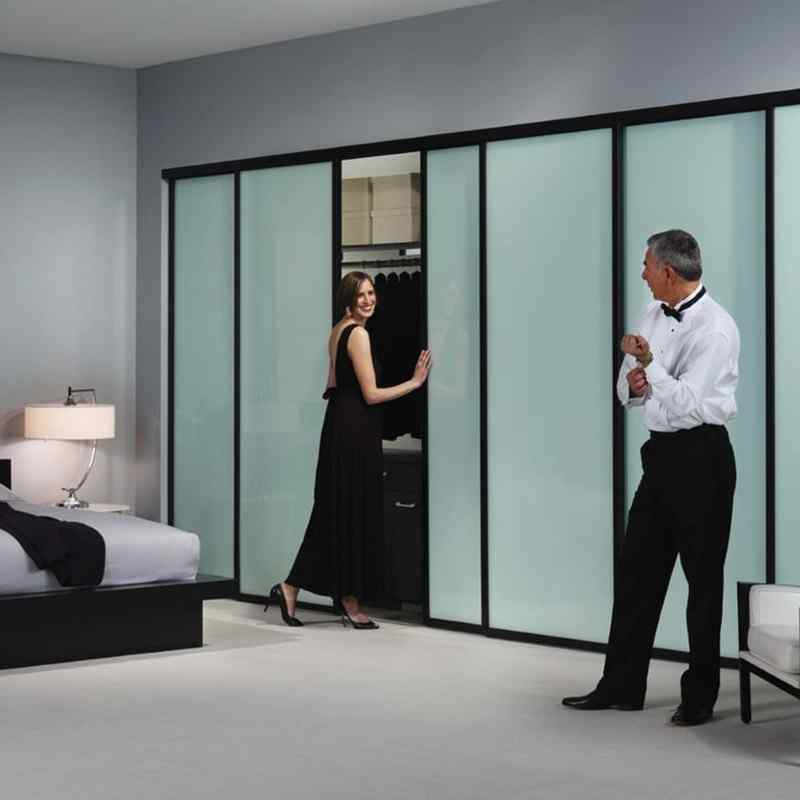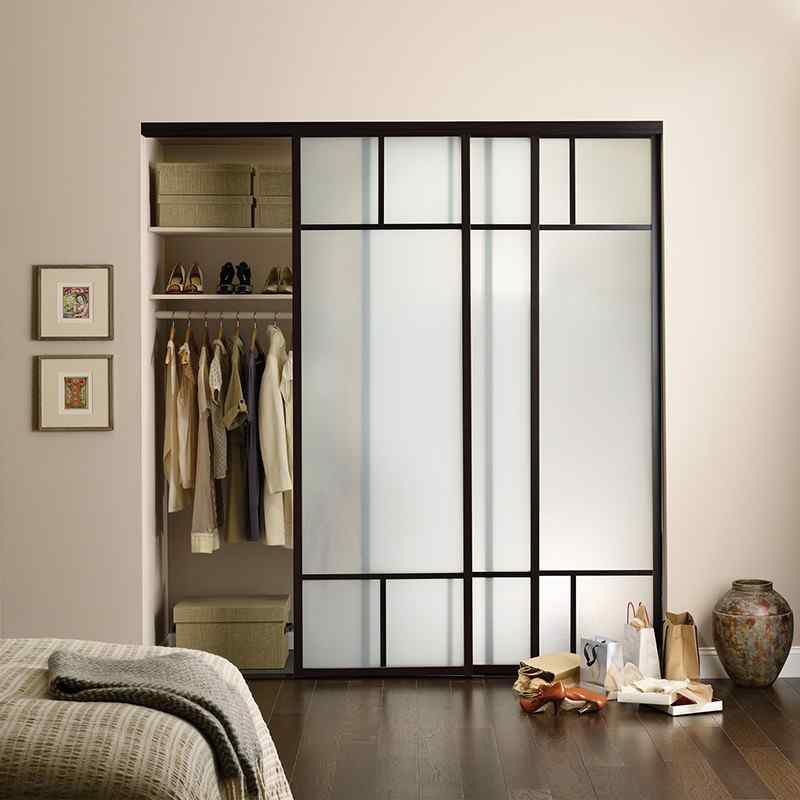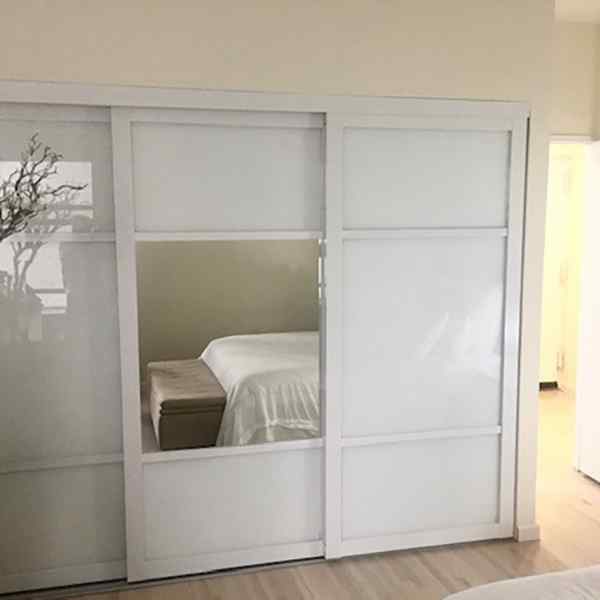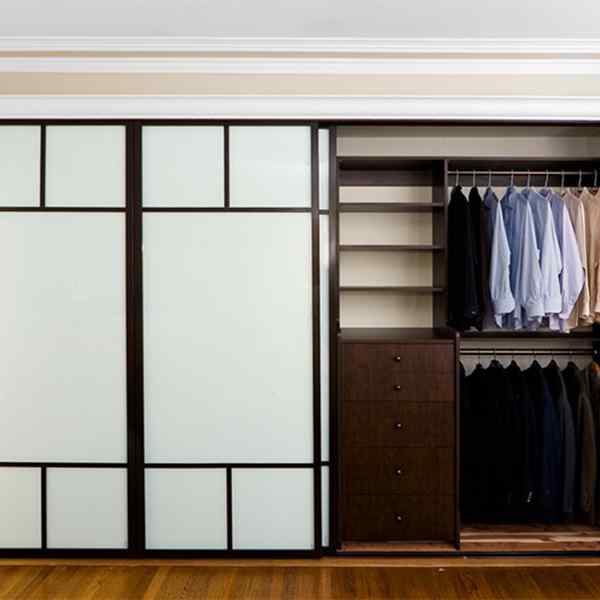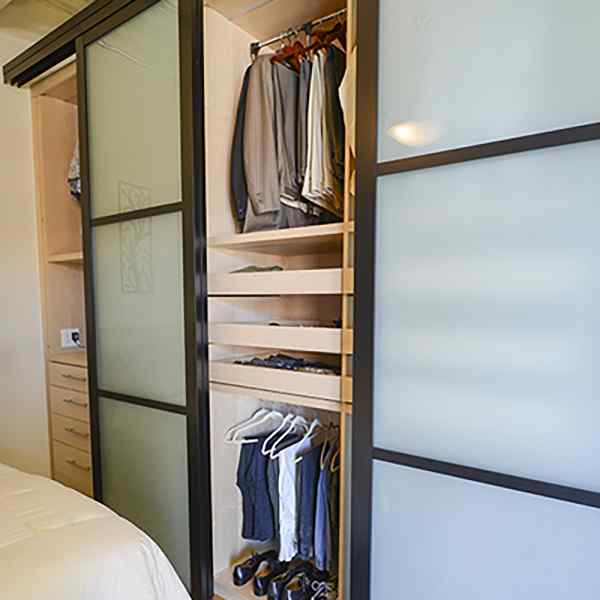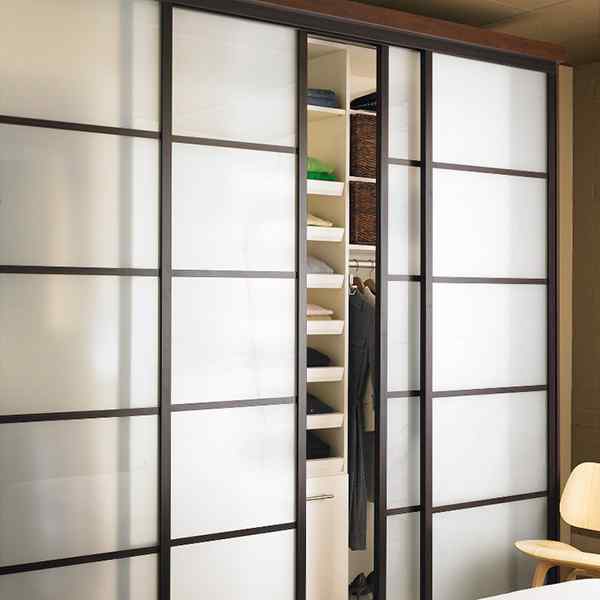 Custom Glass Sliding Closet Doors
The Sliding Door Company began with The Closet Doors. Experience space-saving closet doors that finally allow you to stack to the right, the left, or even in the center so you can reach everything inside comfortably. Every closet door is made in our own factory with meticulous attention to detail and safety built right into each door.
Sliding Closet Door Features:
Sleek aluminum frames
Patented Wheel-to-Track locking mechanism
Nearly silent and glides with ease
ADA-compliant
Frame sizes include 1.5", 2.5" and 3"
Adjustability even after installation
Additional feature: Our Smart Shut System, which allows for a very slow and quiet closet door close
Sliding Closet Door Customization Options:
Types of Custom Sliding Closet Doors
Custom sliding closet doors offer a stylish and space-saving solution for organizing your belongings while enhancing the aesthetics of your living space. There are several types of custom sliding closet doors available, each with its own unique features and advantages.
Closet sliding doors stand out as the perfect solution for space-efficient closet doors, offering effortless access to the contents within. They provide the flexibility to stack to the right, left, or even at the center, ensuring convenient reach to all items inside. The sleek aluminum frames maintain their shape over time, adding intrinsic value to any room in your home.
When choosing custom sliding closet doors, consider factors such as your room's decor, available space, functionality needs, and personal style. With the variety of options available, you can find the perfect custom sliding closet doors to enhance both the functionality and aesthetics of your living space.
+
Glass Sliding Closet Doors for Homes
+
Sliding Closet Doors for Spas and Salons
+
Sliding Glass Closet Doors for Gyms and Yoga Studios
+
Custom Closet Doors for Hotels
Custom Sliding Closet Door FAQs
+
What are the most popular sliding closet doors?
+
What closet sliding doors should I buy?
+
What options do you have for closet doors?
+
What are the features of your sliding closet doors?
+
Are Closet Doors ADA-compliant?
+
What are the benefits to sliding closet doors?
+
Can I design custom Closet Doors?
+
How many panels do I need for my Closet Doors?
+
Do Closet Door panels slide from left to right or right to left?
+
What is the warranty on sliding Closet Doors?
+
How do I install Closet Doors?
+

How do I create a Storage Enclosure or a stand-alone Closet?
CUSTOMIZED TO CREATIVITY
Most companies sell what they have in stock. Our products are made to order, custom-tailored to you. We make each order to your taste and preference, designed to your needs. Don't see what you need? Customize your own closet doors, design your dividers and create unique decor. We are here to help your dream become a reality. Tell us what you'd like to see in your space +
10-YEAR WARRANTY
We back every product and every project with a 10-year warranty, every time. We take pride in fabricating each glass door in our own factory with safety and quality in mind. We stand behind our products with pride and confidence, knowing that if a rare challenge does occur, you can count on us. LEARN MORE +
QUICK & EASY INSTALLATION
From our sales team to our design team to our installers we guarantee that you will have a positive experience from start to finish. Our process is as simple as our products are beautiful. THE PROCESS +
10 REASONS TO CHOOSE TSDC
We know you have options when it comes to interior door solutions, so what sets The Sliding Door Company apart? Our reputation, quality and customer service will speak for themselves, but in the meantime here are 10 reasons to choose us over any other option. 10 REASONS +